E-statements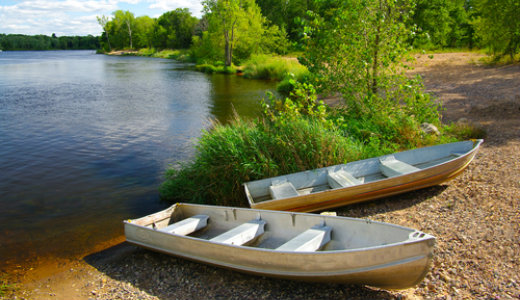 Adopting E-statements greatly reduces your business' chance of falling victim to fraud or identity theft.
Summary

It's time to go paperless. Trade the paper statements for electronic statements and help save room in your office — and resources on the planet.

E-statements protect your identitiy, too. Getting rid of the paper trail that leads fraudsters to your financial information is the first step toward safety. Choose E-statements today to get started.

Reduce clutter and gain peace of mind
Get rid of the paper trail that leads identity thieves to your information
Receive E-Statements notice quicker than paper statements
Access past statements up to 6 months
Ability to download and save for future reference
Encrypted for your security

FAQs

What are E-Statements?

E-Statements are an electronic delivery of your monthly statements. They take the place of your mailed paper statement.




How do I sign up for E-Statements?

Log in to your 24-7 Online Banking account. Click on the E-statement tab and follow the enrollment process.




Is there a fee to sign up for E-Statements?

No. It's a free service to Farmers Bank customers.




Can I access an E-Statement for all my accounts?

Both checking and savings accounts are available for E-Statement.




Do I have to be a 24-7 Online Banking user to view statements on line?

Yes. You can only access your E-Statements through 24-7 Online Banking. If you are not signed up for 24-7 Online Banking, please contact us now to enroll or call us at 479-996-4171.




Will I receive notification when my statement is available?

Yes. You will receive an e-mail from Farmers Bank along with your security phrase that you established during E-Statement enrollment.




When will my E-Statement be available?

Your E-Statement will be available the night of your statement cut-off date.




Can I receive a paper statement as well as an electronic statement?

By enrolling in E-Statements you are electing to receive your statements by email. The first statement after enrolling for E-Statements, you will receive a paper statement in the mail along with your electronic statement.




Will my electronic statements look the same as my regular printed statements?

Your electronic statements will look similar to your printed statements and will contain all the information that you received by mail.




How will I receive the inserts that came with my printed statements?

You will have access to the electronic copy of all material that would normally be inserted into your paper statement.




What happens to my statements after six months?

After six months, your E-Statement is no longer available through 24-7 Online Banking. You can save or print your E-Statement from your Internet browser while they are available for viewing. If you need a paper copy of a particular statement from Farmers Bank, you can request it from the bank. A nominal fee for statement copies from Farmers Bank will apply.




What if I want to cancel my E-Statement?

You can switch back to the paper version at any time. To cancel E-Statements, simply click on E-Statement tab, click documents and settings tab and unselect the account you would like to receive paper statements on.




What if my email address changes or I want to change my security phrase?

You can change your email address by clicking on the E-Statement tab and clicking on the email tab. Once you have clicked the email tab you can change your email address or your security phrase.




Can I have my E-Statement e-mail notification sent to an additional recipient to receive my E-Statement?

Yes, you can click on the E-Statement tab, then click on the additional recipients tab and setup their user name, e-mail address and access pin. Then you will need to assign them the documents you want the additional user to receive and click save settings.