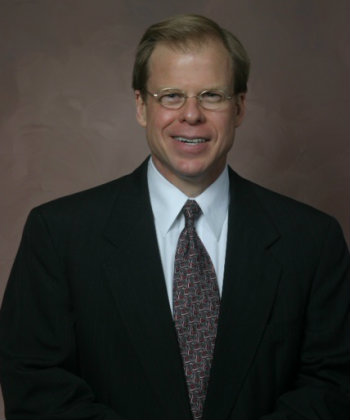 Norman Wilkinson
General Counsel
Norman Wilkinson began his career at Farmers as a teller and bookkeeper, eventually working his way up to general counsel. He became a director in 1992.Norman is involved in strategic planning, budgeting and risk management. He serves as the trust and compliance officer.
Norman graduated from Greenwood High School in 1973. He along with Tresa Lowe were voted the two most intellectual in the senior class. He attended the University of Arkansas at Fayetteville where he earned both a Bachelor of Science degree in Business Administration in accounting and a law degree. He is a licensed attorney and Certified public accountant. He practiced law for 16 years and later served for 10 years as circuit judge for the 12th Judicial District.
Norman is highly active in his community, and is a board member and president of the Greenwood Chamber of Commerce and past president of the Downtown Sertoma Club in Fort Smith. He also belongs to the Goddard United Methodist Church, the Fort Smith Boys and Girls Club Alumni Association, and is a former board member of the Fort Smith Art Center. He served as master of Sebastian Lodge in Fort Smith.
Professionally, Norman is involved in the American Institute of Certified Public Accountants, the Arkansas Society of Certified Public Accountants, the Sebastian County Bar Association, the Arkansas Bar Association, the American Bar Association, and the Western Arkansas Estate Planning Council. He is also a sustaining fellow of The Arkansas Bar Foundation.
He is an avid runner, having completed 12 marathons, including four Boston Marathons. His personal interests include running, reading, traveling, movies, following the stock market, and spending time with his grandchildren.