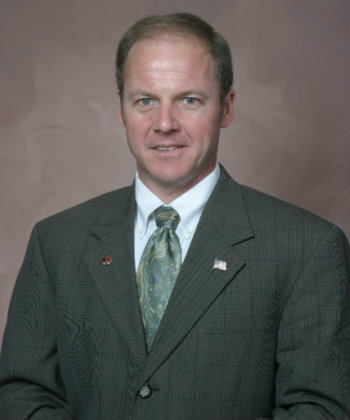 Stanhope Wilkinson
Chief Executive Officer
Stanhope Wilkinson has been the chief executive officer at Farmers Bank since 1994, but his employment at the bank dates back to his boyhood. Stanhope started in the maintenance department, worked into a teller position, then was promoted to bookkeeper. Through the years he has worked his way up the corporate ladder, serving as vice president, president and now CEO. He uses his vast experience to lead business development, marketing, public relations and collections for Farmers Bank.
Stanhope graduated from Greenwood High School in 1976, studied at the University of Arkansas in Fayetteville where he attained a Bachelor of Science in Business Administration in 1980. He went on to sharpen his banking skills at the Southwestern Graduate School of Banking at Southern Methodist University, graduating in 1984.
Stanhope is extremely involved in his lifelong community of Greenwood. He is a member of the Lion's Club, Greenwood High School Booster Club and the Greenwood Masonic Lodge. He is an active member of the Greenwood Volunteer Fire Department and has also served as past president of the Greenwood Chamber of Commerce. He and his family attend Central Presbyterian Church in Fort Smith, where he serves as an Elder.
Stanhope enjoys spending time with his family, running, and still works in time to play a round or two of golf when the weather permits.