Text Banking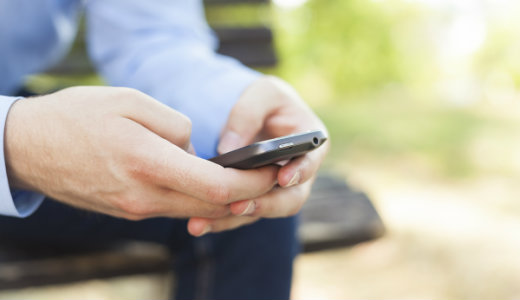 Farmers Bank Text Banking is a free service which allows you to quickly request and receive account information via text message.
Summary

You won't need to sign in and it's just as secure as our other services. In fact one of the great benefits of having Text Banking is that you can be alerted about potential fraudulent transactions occurring on your bank account the moment it happens.




How Do I Sign Up?

If you do not have access to the Farmers Bank Mobile Banking App, you can simply text "Enroll Gofarmers" to "39257" to enroll in two-way text banking. If you have the mobile app, then use the following instructions:

1. Log in to the App with your Farmers Bank Online Banking ID and password.

2. Tap "Text Banking" under the "Messaging" menu.

3. Enter your personal information to enroll in text banking.

4. You will receive a Text Message saying that you have been enrolled shortly afterwards

5. Once you receive the message you are ready to begin using Farmers Bank Text Banking

Most Popular Commands

Text these commands to 392-57.




TRANSACTIONS, TRAN, STATEMENT, HISTORY, RECENT, LOG

This returns the last 5 transactions on an account including memo transactions if there are any.

Text HIST and the four digit account nickname to return account history for one account. "HIST XXXX"

Text HIST with no account to return the account balances for all accounts associated with your number. "HIST "




BALANCE, BAL, B

Receive the balance on every account you have on your Online Banking profile.

Finding out your available balance is easy with Farmers Bank Text Banking.

Text BAL and the four digit account nickname to get your current available balance. BAL XXXX

Text BAL with no account to return the account balances for all accounts associated with your number. BAL

If you have 3 checking accounts and don't nickname them, you will receive the balance of the first one in your account listing if you text Bal Checking.




TRANSFER, XFER, X

Transfer money quickly from one Farmers Bank Account to another from anywhere!

To transfer, send XFER with the from account, to account, and the amount (no dollar sign). "XFER chkg svgs 100" will transfer $100.00 from checking to savings. Decimal points are allowed, but no dollar signs, please.




HELP

Retrieves list of valid commands. This is the help menu. "HELP"




STOP, END, QUIT, CANCEL, UNSUBSCRIBE

Deactivates text banking services. You will need to re-enroll to reactivate.

"STOP"




Text Banking Pocket Guide
Text this:
To receive this information:
BAL
Available balance on your account
HIST
Last five transactions
XFER
Transfer funds between accounts

(Ex: XFER XXXX XXXX 20)

STOP
Deactivates text banking services.
HELP
Get help on text commands

(Ex: HELP BAL, or HELP XFER)