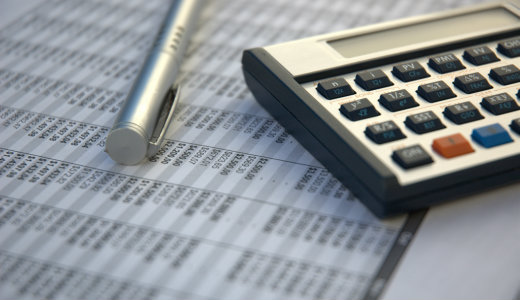 Wealth Management
Farmers Bank is proud to offer independent financial planning, asset management & risk mitigation services from Investment Professionals, Inc. Contact us to find out more about our wealth management services.
Helping to preserve your hard earned money while working together to grow it
Investment Professionals, Inc. (IPI) seeks to bring investment, insurance and education, retirement, estate and tax planning strategies into one financial plan to maximize efficiencies and minimize gaps that can leave clients under-prepared and under-protected. In roles of both analyst and coach, we recommend tailored, practical solutions, explain complex issues and guide clients through implementation.
Regular check-ups for good financial health
Performance monitoring and maintaining an asset allocation1 in line with your changing investor profile is central to our role. Your financial consultant will keep you informed of progress toward your goals and show you how much investment income you'll have under different spending, saving and allocation scenarios over time – and if you'll have enough. Benefit from the brain power of the entire IPI team
In developing and refining your personalized financial plan, your financial consultant often works with IPI colleagues firmwide to bring our comprehensive range of resources to bear in support of your goals. Our over 20-year record of client focus and achievement has been possible because we go the extra mile for our clients.
Risk-managed financial strategies for individuals and business owners
Our best practices comprehensive approach to financial planning is designed to help mitigate risk. We can provide individual services or do comprehensive planning based on your preferences and comfort level.
Financial Planning
Retirement Planning
Legacy Planning
Education Planning
Insurance & Annuities
Trust Services
Equity Investments
Fixed Income
Global Wealth Services
Alternative Investments
Investment Professionals, Inc.
Founded in 1992, Investment Professionals, Inc. (IPI) is an independent broker/dealer providing a broad range of investment products and services to individual and business clients. Our 20 year record of success is grounded in our ability to build the strong foundation of trust that drives mutually successful relationships. As a client, you will have access to IPI's full team of experts, including financial and retirement planning, insurance and annuities, stocks, fixed income, estate planning, and trust services.
NO BANK GUARANTEE | NOT A DEPOSIT | NOT FDIC INSURED | NOT INSURED BY ANY FEDERAL GOVERNMENT AGENCY | MAY LOSE VALUE
All Securities and Advisory Services offered through Investment Professionals, Inc. (IPI), a Registered Broker/Dealer & Registered Investment Advisor and member FINRA & SIPC. The investment services offered by IPI under the name Farmers Investment Professionals are in no way affiliated with or offered by Farmers Bank, nor is Farmers Bank a registered broker/dealer. Customers working with Farmers Investment Professionals will be dealing solely through IPI with respect to their investment, brokerage and securities transactions. IPI does not offer or provide legal or tax advice. Please consult your attorney and/or tax advisor for such services. The products offered by Investment Professionals, Inc. are not insured by the FDIC, the NCUA or any other agency of the government, are not deposits or other obligations for the bank or guaranteed by the bank and involve investment risks, including possible loss of principal amount invested.
> Check the background of this investment professional on FINRA's BrokerCheck.