Online Banking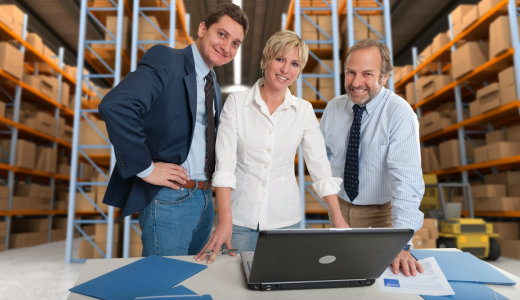 Business shouldn't stop because of a bank errand. Manage accounts from your computer.
Summary

Managing a business can mean early mornings and late nights…and running to a branch isn't always an option. But with our online banking service, you can manage your business checking and savings accounts from anywhere.

Check balances, monitor transactions, transfer funds, and much more; it's all online and it's always open.

Fast, free, and secure service for business customers
Instant access to deposit, savings, and loan balance information
View detailed account history
Transfer funds between accounts
Export transaction data to many financial software programs
Simplify account management
Save time; avoid unnecessary trips to a branch

Safety Tips

When using online banking, it's important to protect your identity. Read Safety Tips for Online Banking to make sure you are not compromised during your online banking session.

FAQs

How much does 24/7 Online Banking cost?

It's free.




What kind of browser do I need?

You'll need a browser that supports 128-bit encryption, which includes most browsers. We recommend Internet Explorer 6.0 or higher.




How do I get my Internet Banking ID and PIN?

Upon receipt of your Internet Banking application, Farmers Bank will send you a welcome letter that provides your ID and PIN. You will also receive an Internet Banking agreement and disclosure statement with your letter. Your first use of Farmers Bank's Online Banking will signify as your agreement to those terms.




Can I view my accounts online?

Yes.




Can I share my online ID and PIN?

That's a bad idea. For security reasons, we recommend you keep your ID and PIN a secret. And, please, don't jot down those numbers on a piece of paper and put it somewhere easily found at home, or anywhere at work.




What happens if I forget my ID and PIN?

After three unsuccessful logins, you will be locked out of Online Banking. At that point, your password will automatically be changed. Please call the bank and we'll assist you.




What happens if I forget to log out from Online Banking?

Your Online Banking session will expire in a few minutes if you quit using it. We do, however, recommend you intentionally log out.




Can I view my account history with Online Banking?

Yes, you can view three months of history.




Is there another automated way to access my accounts?

Yes. We invite you to use our 24/7 In-Touch telephone banking. Please see our list of branch locations to get the phone number for your community.




What kind of payments can I make with Online Banking?

You can send an electronic payment if the recipient is set up to accept them. Otherwise, a check will be mailed to the recipient.




How do I know which companies accept electronic payments?

When you set up the recipients for your payments, you will be prompted to type in the company name and the state where your payment is going. Then, a list of companies that accept electronic checks will be displayed and you can choose the appropriate recipient(s). If the recipient is not in that list, you can designate that the check should be mailed instead.




When do online payments clear my account?

Electronic payments made before noon are posted the same day, and those made after noon are posted the next day. Payments made by check are subtracted from your account when the check clears the bank. Please allow seven to 10 business days for a check to clear the bank.




Can I stop payment on a check paid with Online Banking?

Yes. Find the online payment by check number, then stop it. Stop-payment fees will apply.